Twili; Mediterranean Spirit
A blend of functionality and emotion, that's what Estudi Ribaudí sought to transmit with the new Twili collection for Estiluz. Twili recovers and elevates the beauty and practicality of Mediterranean culture through a fusion of references, tradition and craftsmanship that surprises with its attractive geometric and organic rhythm.
The range consists of two attractive designs: a pendant and a floor lamp. The common denominator is a fireproof ribbon shade made of polyester fibre, woven as it was in years gone by. This feature clearly shows that tradition and modernity still have a great role to play in 21st century lighting trends.
The pendant lamp provides warm lighting in any room in the home. With a generous 52.5 cm diameter, it's perfect for sending a powerful beam of light to the surface, both indoors and outdoors.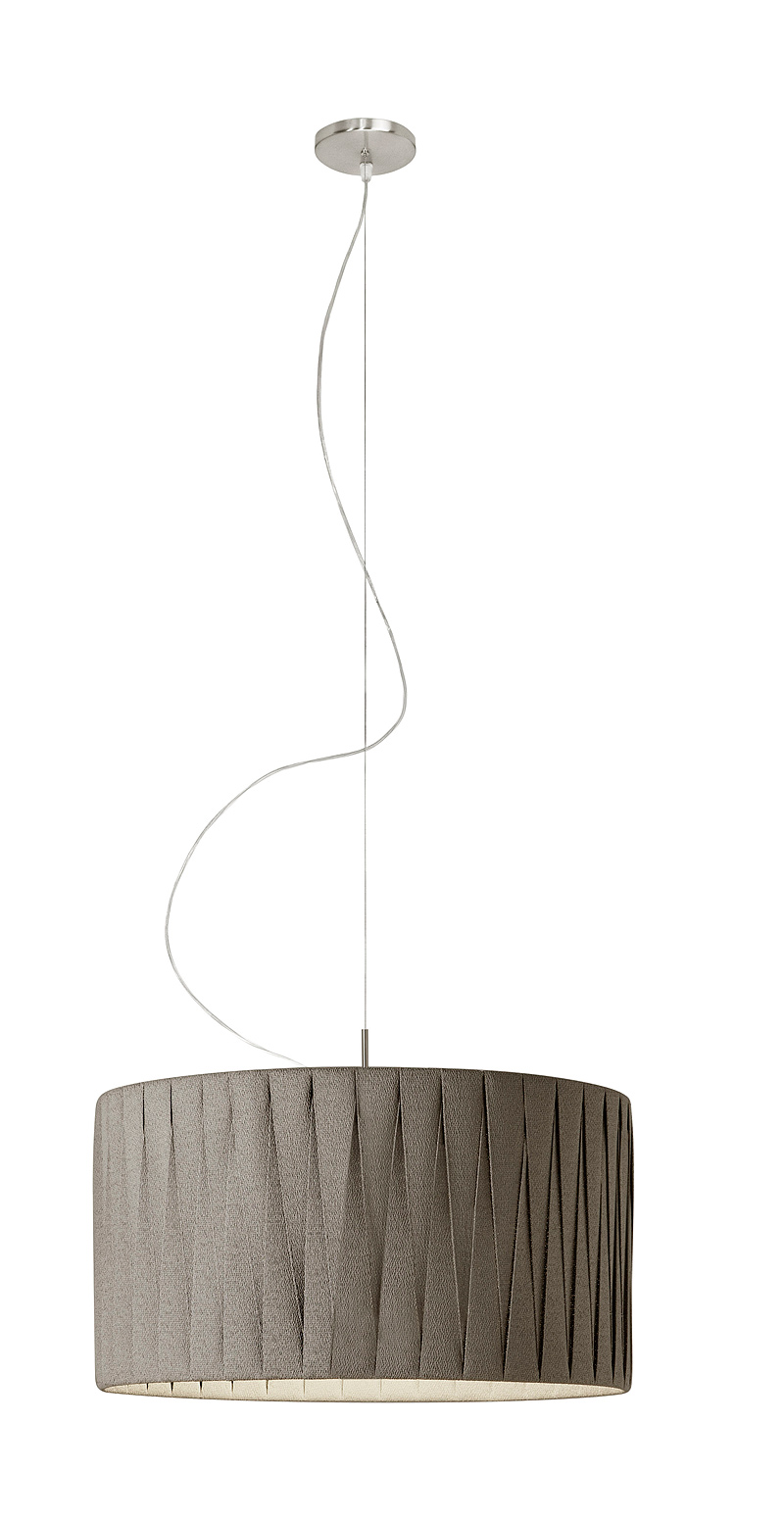 The floor lamp has an exceedingly light appearance and features a stainless steel tripod. It transmits an interesting, dynamic sensation and looks as though it is in continuous movement. This piece has an outstandingly warm appearance. The stainless steel structure has a special coating that gives excellent protection for outdoor use. Both lamps are available in white, black, stone and green.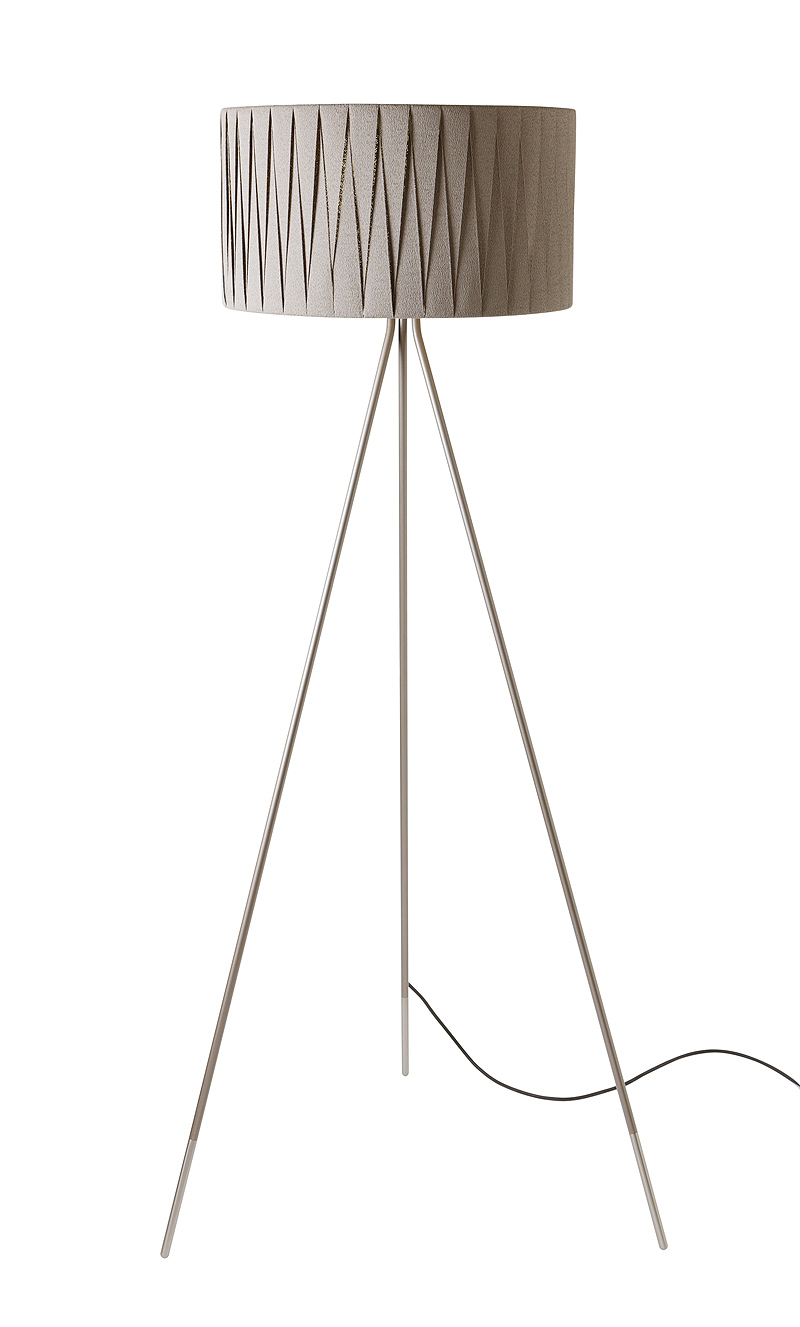 Twili, a serene, elegant lamp, is a perfect choice for both contemporary and classic settings, both indoors and outdoors.